Simplifying Transformation with a New Look and Feel!
By Team Lean Agile Intelligence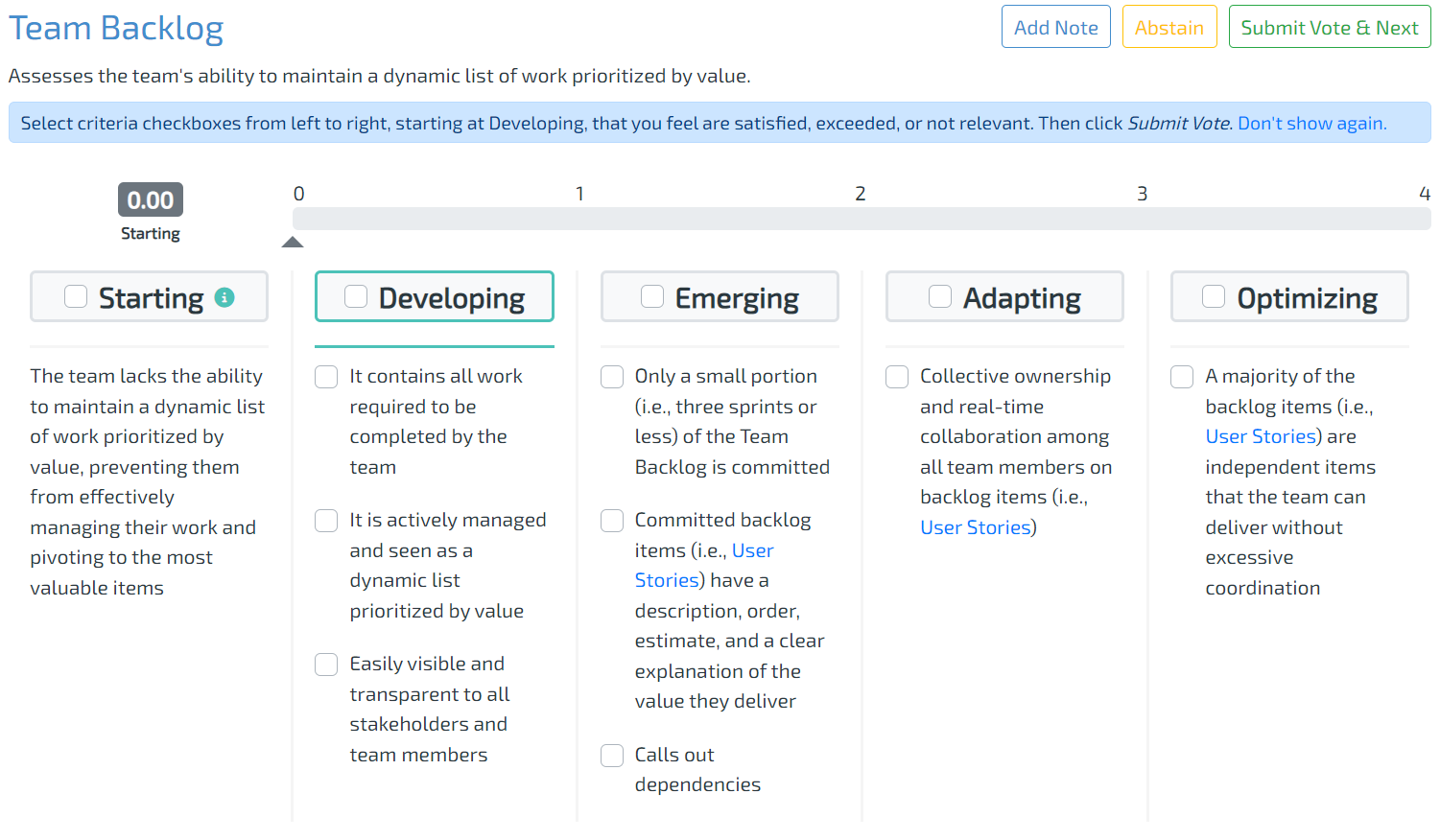 Refreshed Look and Feel
Two of our core screens, the Self-Assessment Platform and Assessment Templates, have a refreshed look and feel. Nothing more to say; take a look for yourself!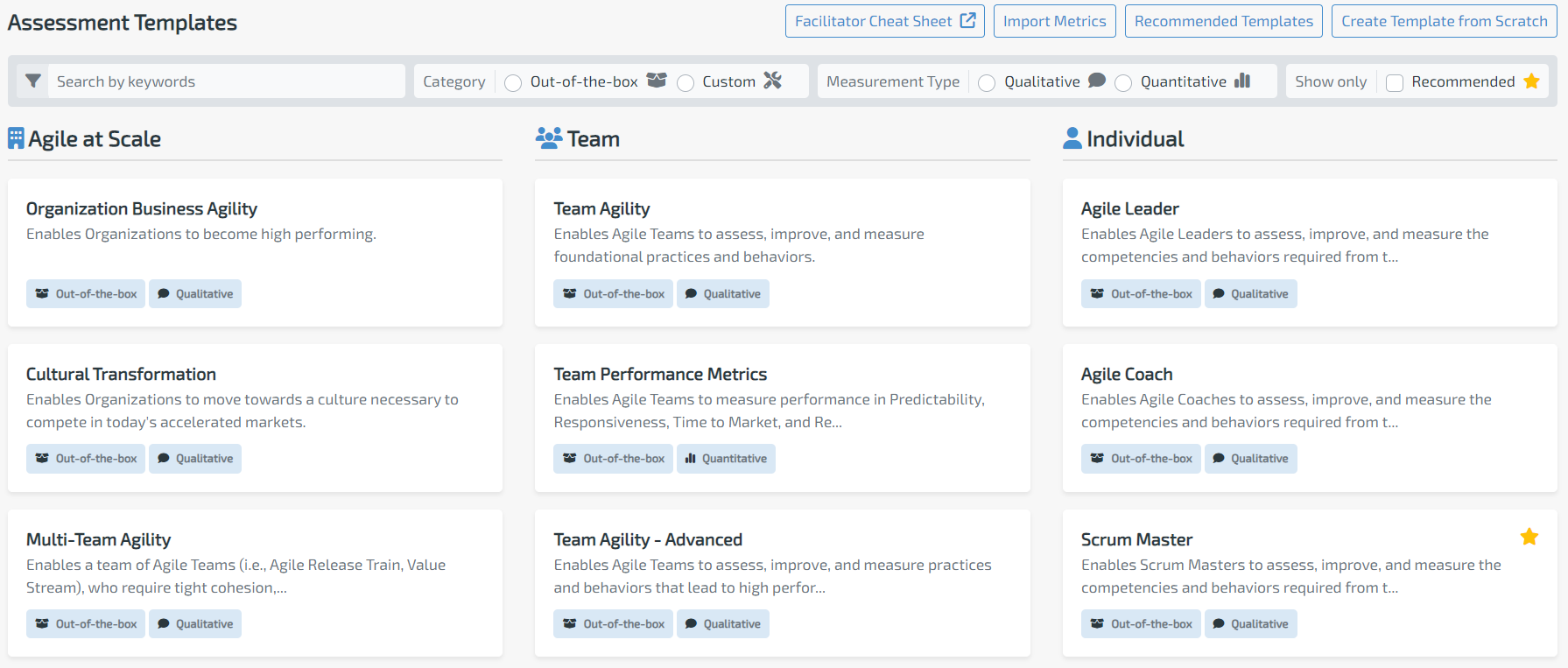 ↑ New Assessment Template screen
Voting Experience Changes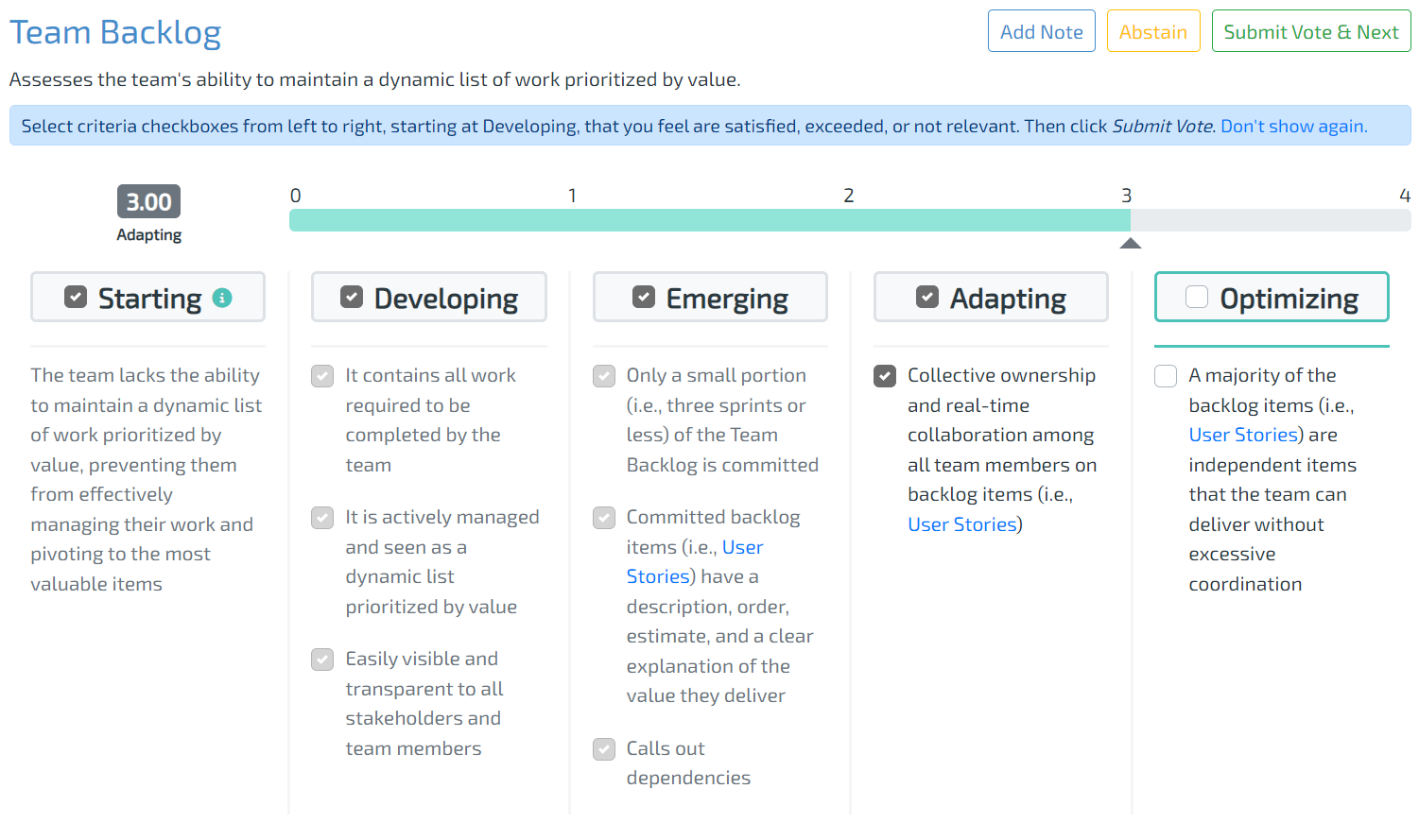 ↑ SAP Voting screen
Besides the look and feel being changed, we also made some updates to the SAP Voting functionality to make it easier to vote for newbies.
A new snazzy voting bar shows the user their vote score and stages more clearly
A green highlight on the Stage focuses your eye on the Stage you should be focusing on
When entering the screen to vote, any checkbox can be clicked
The Abstain radio button is now a toggle button
The previous stage's checkboxes (while voting) are enabled and can be unchecked
Notes from Previous Assessments, Anyone?
When taking an assessment, the Notes in the sidebar now show notes from previous assessments for reference purposes.
Facilitators always see notes and historical notes.
Participants see notes & historical notes in Together mode if Show notes to participants is enabled by the assessment facilitator.
Participants in Separate mode can only view their notes.
Toggle away System Notes

In the Results Question Drilldown and Question Details widget, a new System Notes toggle filters away system-generated notes so you can focus on the notes left by the assessment participants.
Notes like "Question marked as an Impediment" will no longer cloud your view.
By default, it hides system notes. Enable it to view your goals' history, impediments, and overrides.
Don't Forget the Small Stuff
Measurement Strategy whitepaper now in Resources