Introducing Jira Cloud Integration (Labs) & New Coaching Assistant
By Team Lean Agile Intelligence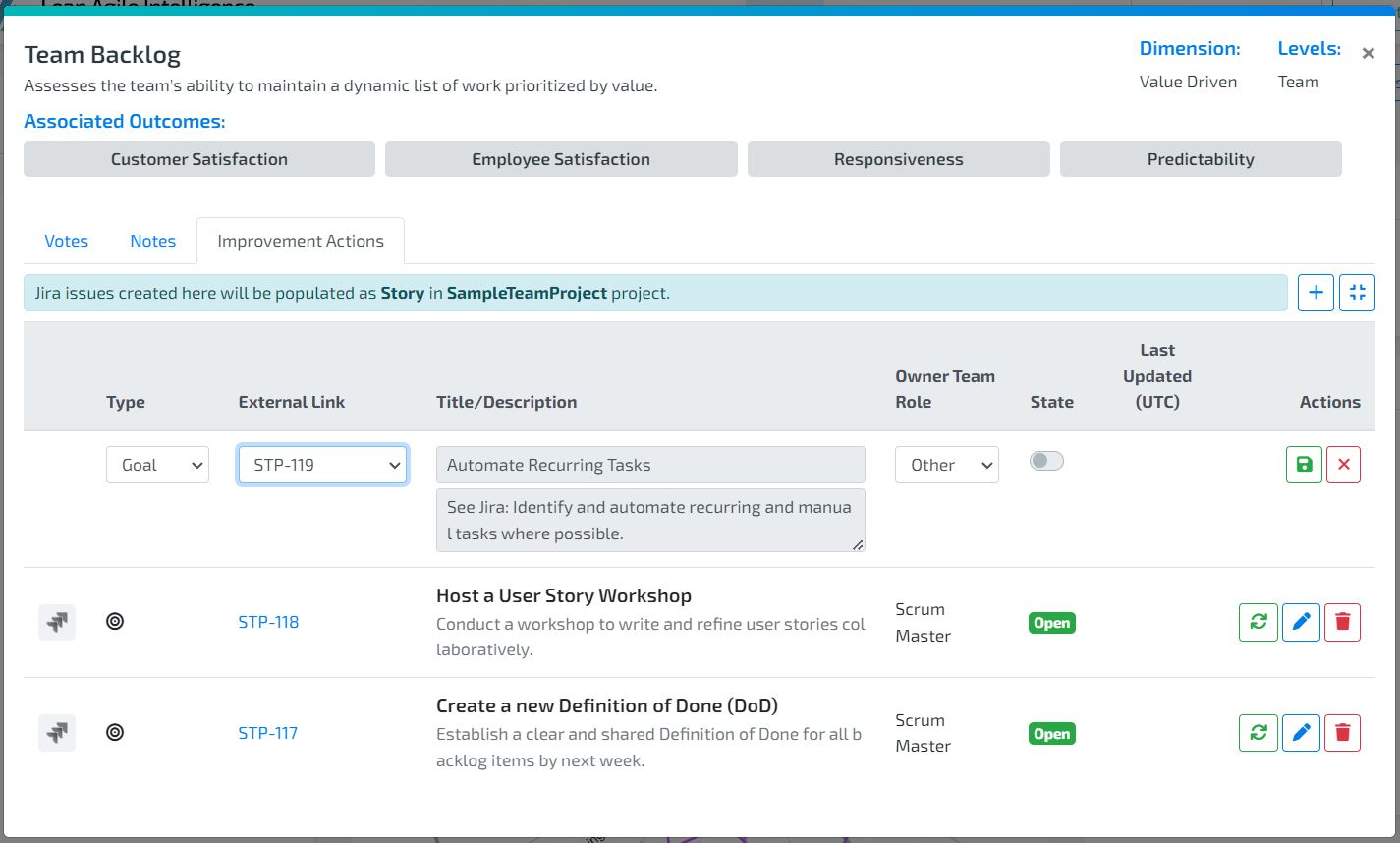 Experience work management efficiency with the combination of our coaching assistant to help you drive your continuous improvement plan and integration to Jira cloud to execute that plan! Let's delve into the details!
🎨 UI Updates - A Refreshed Look and Feel!
Dive into a rejuvenated LAI experience with vibrant colors and intuitive modals, aligning with modern design principles.

In addition to the colors and modals we've extended our new sleek design to the login screen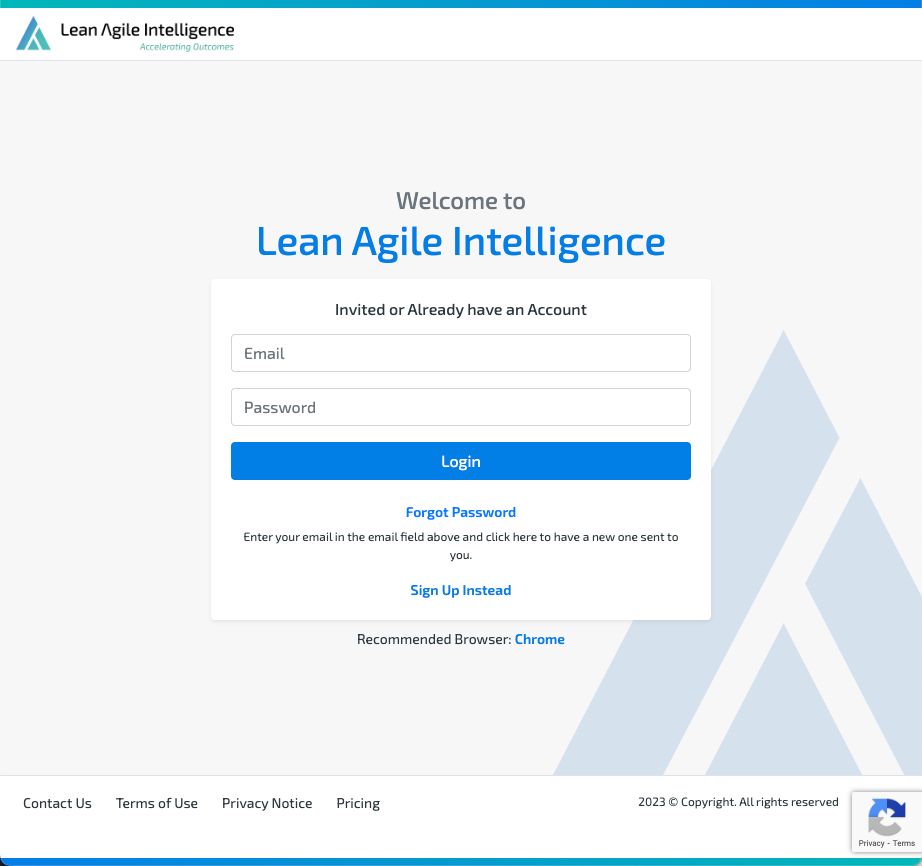 🤖 Coaching Assistant and Recommendations Widget - Your Personal Agile Coach!
Learn more about what to do after the assessment is finished in our 'Take Action with LAI's Coaching Assistant' Video Series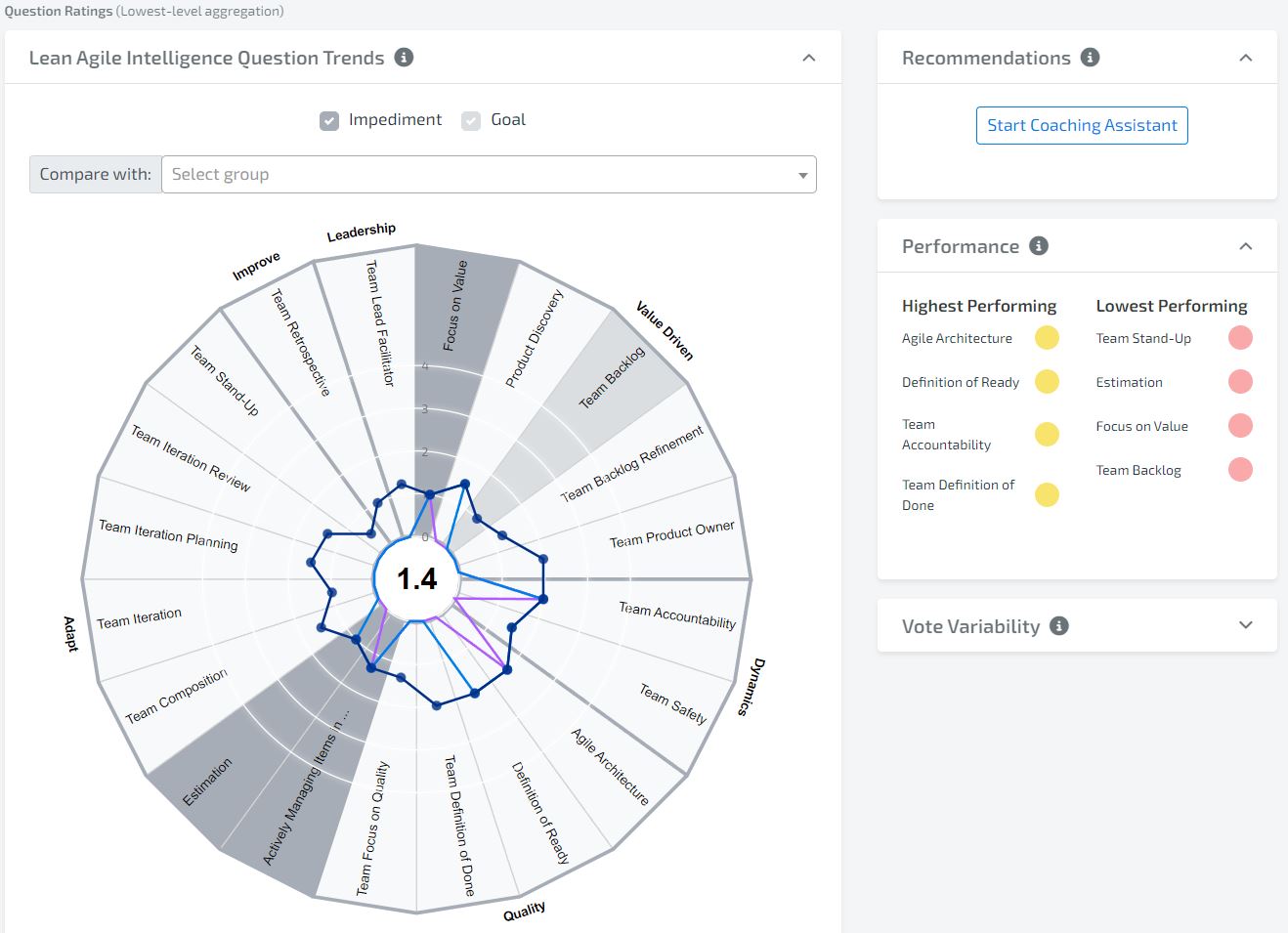 Name Update: The "Improvement Assistant" is now rebranded as the "Coaching Assistant."

Enhanced Visibility: The Coaching Assistant is exclusively available for Entity Results, ensuring focused insights.



Weighted Percentages: Input specific percentages for each targeted outcome for every team, ensuring tailored recommendations.



Recommendations Widget: Get actionable insights with the new Recommendations widget, suggesting questions to enhance your agile processes.

Facilitation Video: A comprehensive video guide on how to make the most of the Coaching Assistant, ensuring you harness its full potential.
🚀 Improvement Action Enhancements - More Power to You!

New Fields for Precision:

Type: Specify whether your improvement action aims to achieve a goal or signal for help to remove an impediment.

Owner Role: Designate the role responsible for working on the improvement action.

Populated Improvement Actions: Your improvement actions now come alive with more details and insights.

Check out our Improvement Action Guide for more information.
🔗 Jira Cloud Integration (Labs) - Improvement Actions integrated with your teams backlog!
Learn more about the Jira Cloud integration in our 'Jira Cloud Integration' Video Series.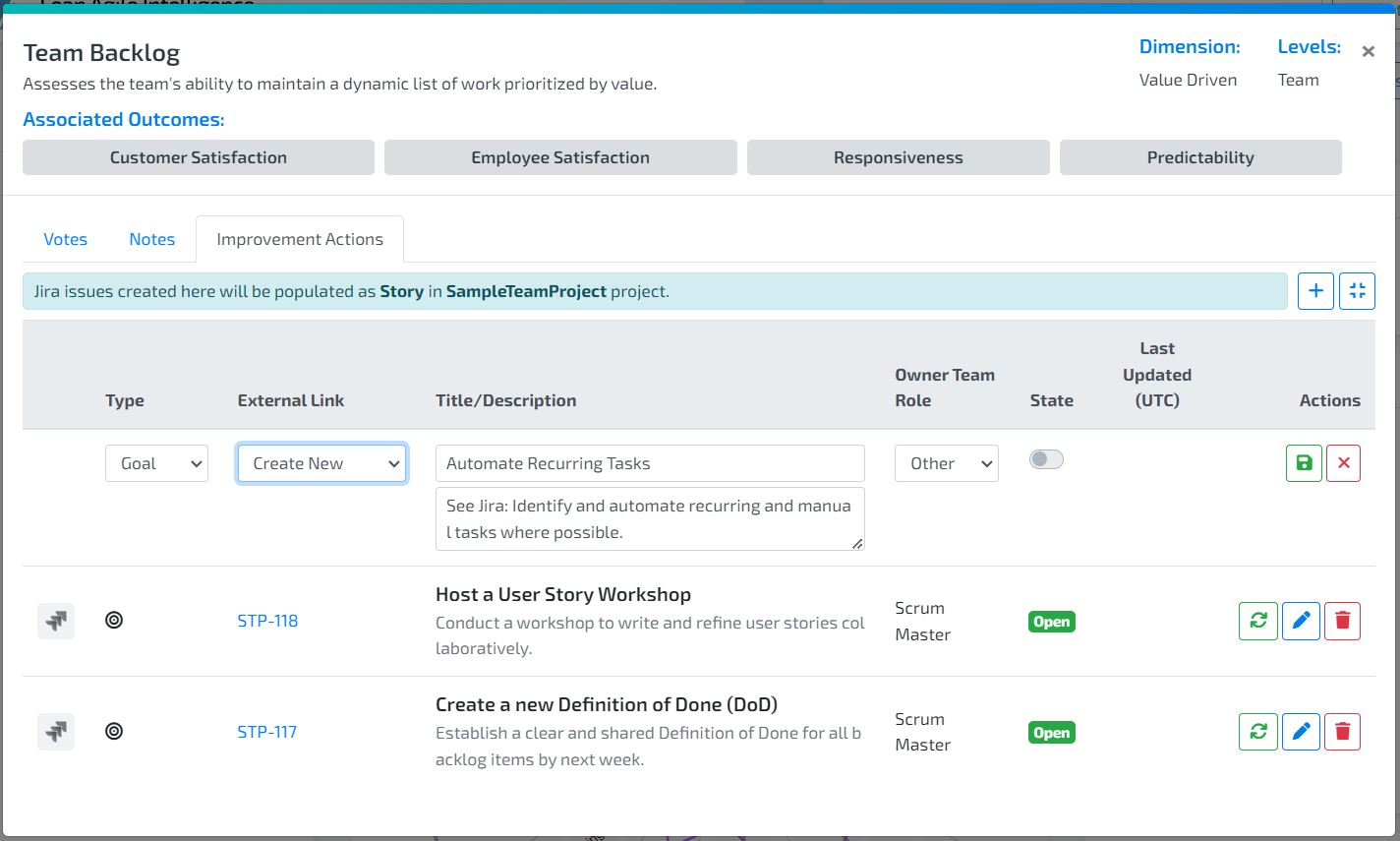 Creating Jira-Mapped Improvement Actions: Now, when you create an improvement action of type "Goal" in Lean-Agile Intelligence, a corresponding Jira issue can be generated in Jira. You can also map an existing Jira issue to an improvement action in Lean Agile Intelligence. Our Jira Integration aims to offer a more unified task management experience for you.

Watch our Jira Cloud Integration Series and read our Jira Integration Documentation to learn more.
🐞 Known Issues & Tips
As this Jira Integration is a LABS version, users might encounter unexpected behaviors. We're actively working on refining the integration and appreciate your feedback.

For an optimal experience, ensure your device's OS is updated and use the latest web browsers, with Chrome being the most recommended.
Dive into the Jira Integration (LABS) today and revolutionize your agile management processes. Your feedback is invaluable to us, and we're eager to hear about your experiences. Happy exploring!