Enriched Questions & New Templates! Starting 2023 off with a Bang!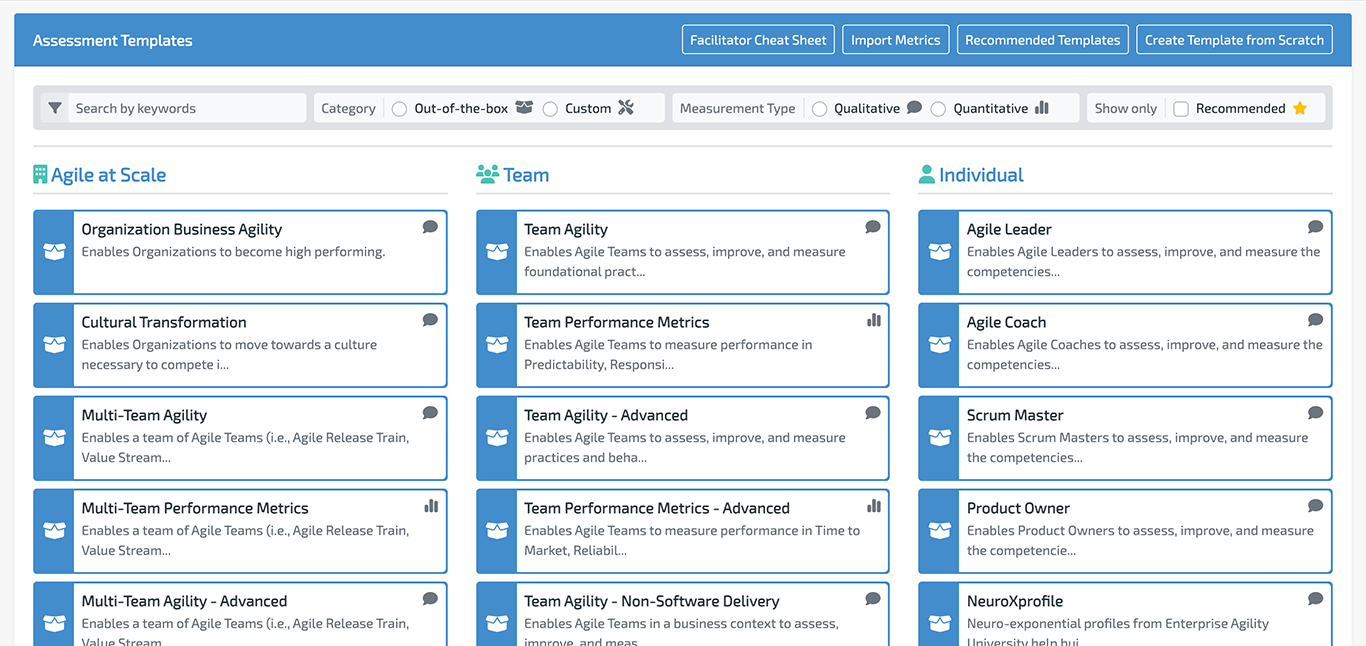 Our first release of 2023 is very content-centric. All of the templates and questions in Lean Agile Intelligence have been upgraded and standardized with industry best practices and your feedback in mind.
---
New Templates
Our template library has grown to include a wider variety of qualitative and quantitative templates. Popular requests like Flow Metrics (Team, Multi-Team), Multi-Team DevOps, and Product are new additions to our library.
We have modified our role-specific assessments (i.e., Agile Leader, Agile Coach, Scrum Master, and Product Owner) to align with the growth criteria in similar practices and behavior questions at the team, multi-team, and organization levels, providing a structured approach to improvement with both a top-down and bottom-up approach.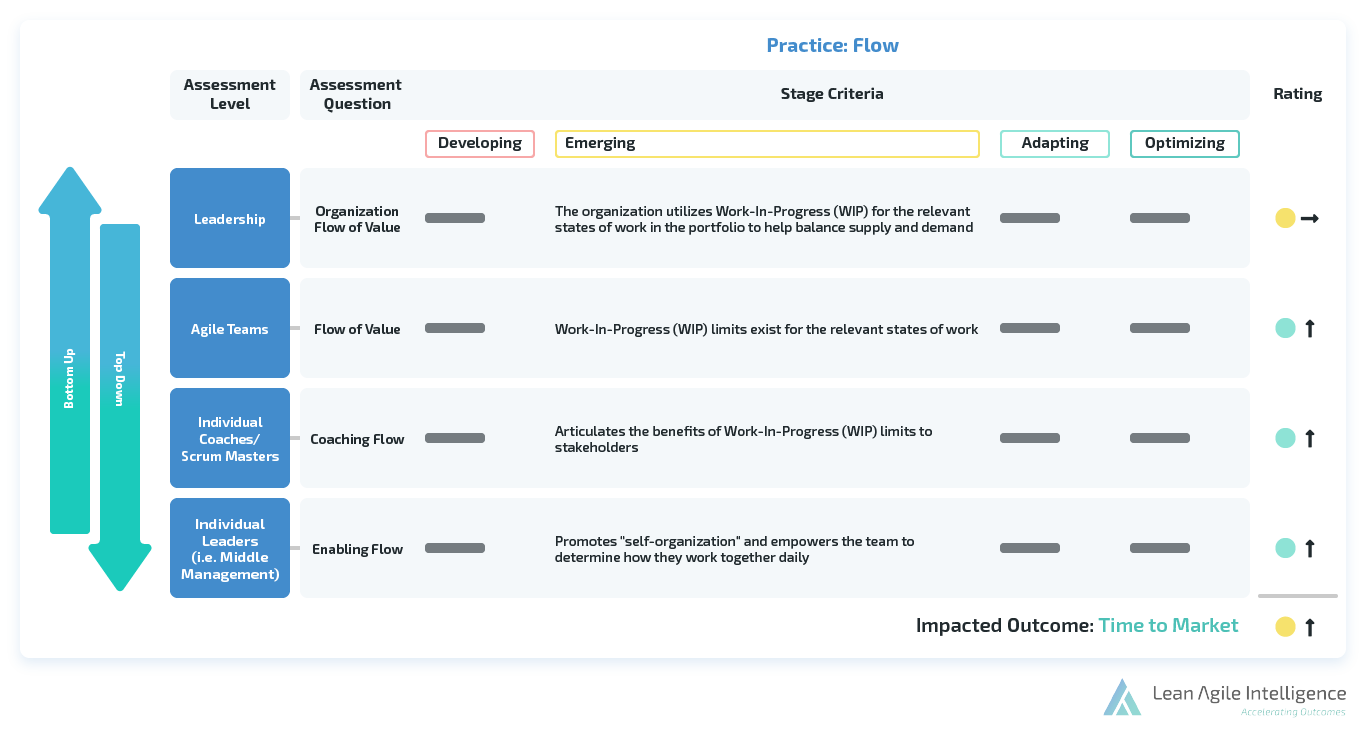 ---
Question Enrichment
Each question (i.e., practice, behavior, performance metric) has been enriched with additional learning content. Hyperlinks now exist for key terms in the growth criteria, and external learning resources have been added to provide further guidance on potential improvement solutions.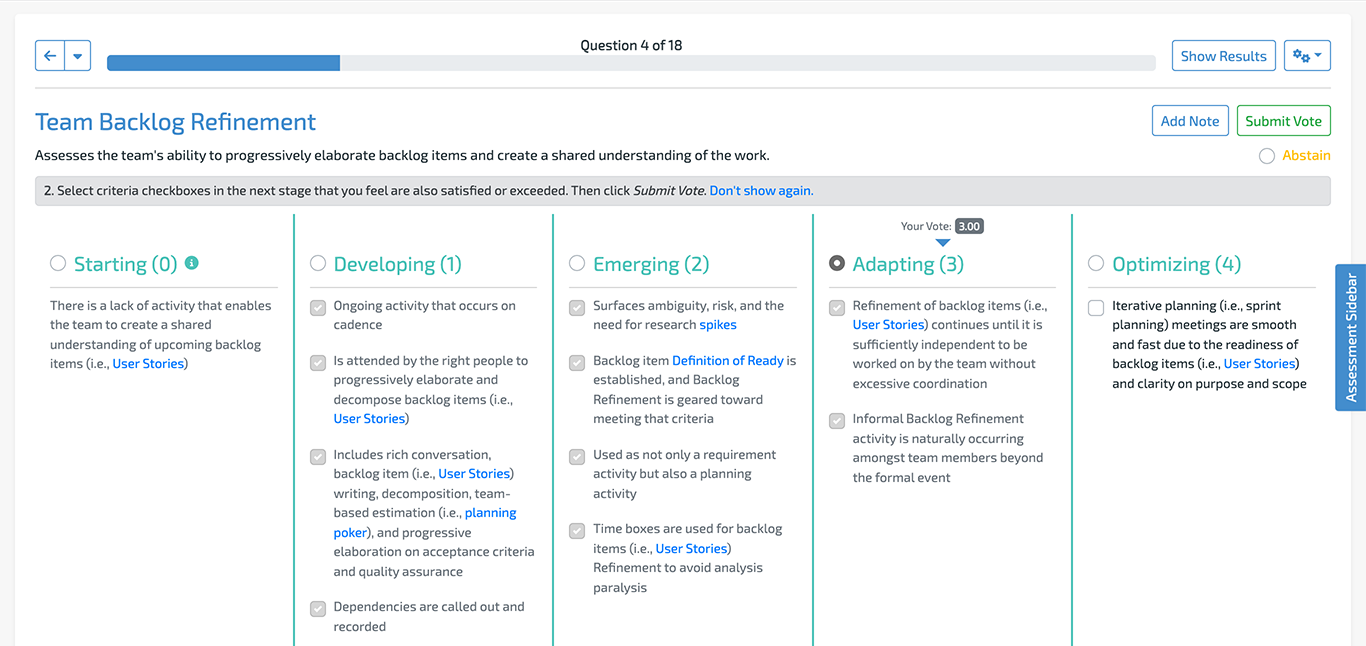 ---
Template Measurement Type
Data-Derived Quantitative Assessments are here to stay! Given the positive feedback from our Team Metric Performance and Dora Metric Templates, we have added more templates with data-derived quantitative questions to enable transformation leaders the ability to identify cause and effect by analyzing cumulative results on our dashboards. See our Assessment Strategy page for additional details.
Since we now have 11 quantitative assessments, we decided to clarify the distinction by adding a new Measurement Type (i.e., Quantitative, Qualitative) attribute on templates.

---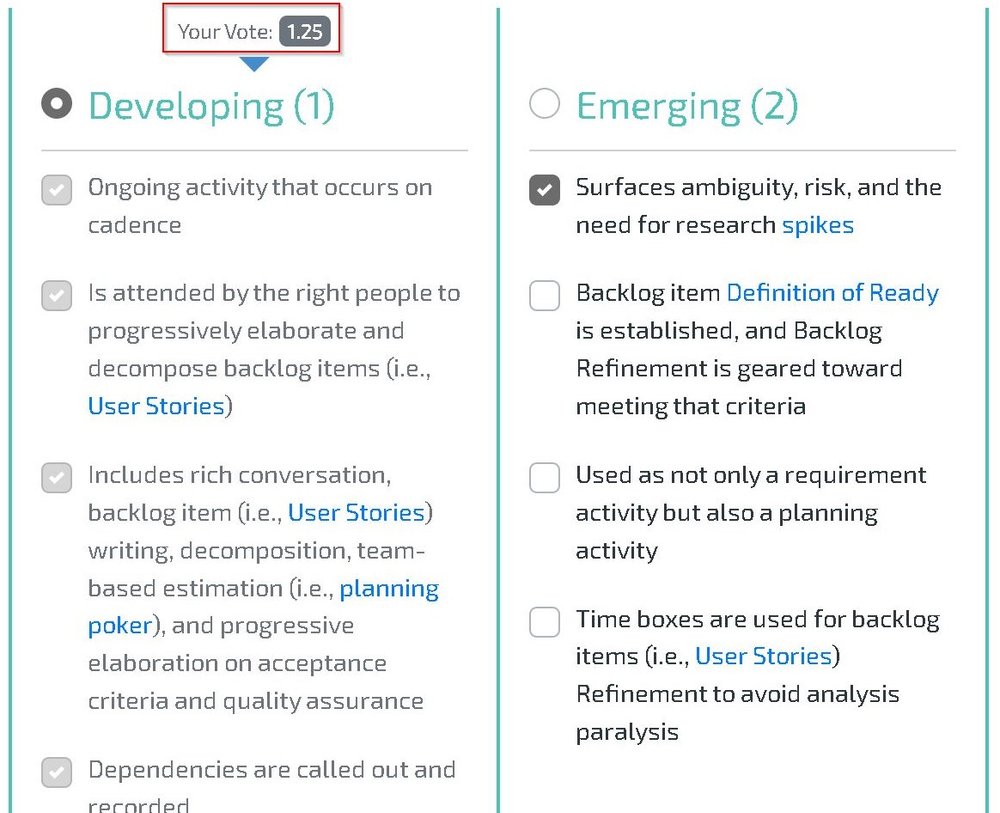 Partial Credit
When turned on, partial credit will be rewarded on questions in which criteria is selected in subsequent stages.
This provides a more accurate representation of current state, and will assist transformation leaders in making more targeted coaching/improvement plans.
To enable partial credit, have an Admin change the setting in Account.
---
New Member Permission: Analyst
Our new member permission of Analyst enables users to analyze aggregate results and identify systemic impediment patterns while keeping the anonymity of the teams intact. The new permission is ideal for senior leaders in large organizations who focus more on the big picture rather than team results.